Open air bath surrounded by nature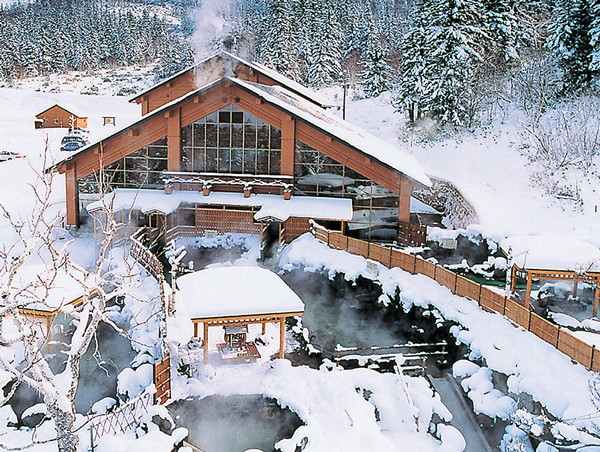 Take in magnificent views of nature and gaze at the incredible night sky…
Enjoy the unique experience of forest bathing and natural hot spring bathing as the beautiful colors of the four seasons vitalize your body and spirit.
With a 1m deep large open air bath and slide, etc., the facilities can be used for light exercise as well as bathing. Bathing suits must be worn in the mixed baths.(Rental available for both men and women)
●Baths: Male: 4, Female: 4, Mixed: 4
Indoor baths with the scent of white-cedar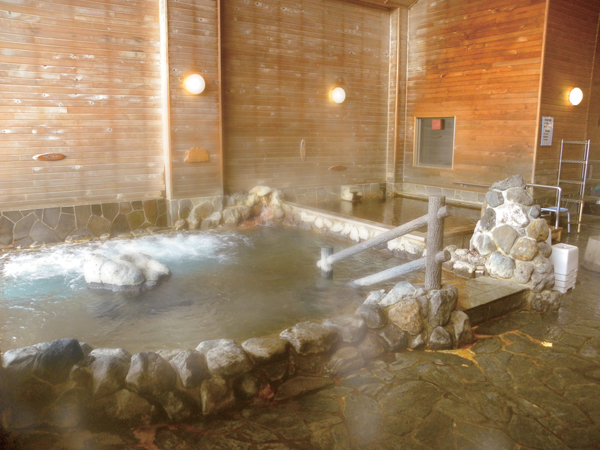 You can enjoy various baths such as a bubble bath, a sleeping bath, and a sauna where you can make a leil.
After taking a bath, please relax in the free break room on the 2nd floor.
Main bathtub (rock bath)
Bubble bath
Sleeping bath
Sleeping bath
Sauna room (15 people)
shower room
Spring Quality/Effects
●Spring Quality: Acidic – Sodium, calcium, chloride, sulfate spring water
●Effects (Indication)
[Bathing]
Neuralgia, muscle ache, joint ache, motor paralysis, joint stiffness, bruising, sprain, frozen shoulder, hemorrhoids, chronic digestive disease, recovery from illness, recovery from fatigue, health promotion, arteriosclerosis, chronic dermatitis, cuts, burns, chronic gynecopathy, cold sensitivity, physical weakness
[Drinking]
Chronic digestive disease, cholecystitis, cholelithiasis, chronic constipation, diabetes, gout, obesity
Lodging and Training
These facilities are self-catering only.These facilities can be used as a base for mountain hiking, spa treatment, and various types of training.
There is a small shop and various vending machines that sell various drinks, snacks, and cup noodles.
You are also free to bring your own food and drinks.

●Bunk beds (48 berths)
●Japanese-style room (2)
●Self-catering facilities *Please note there are no stores such as convenience stores other than the shop inside the facilities.
●Training room (2)
Campsite (campsite)
Summer only (from mid-April to mid-October)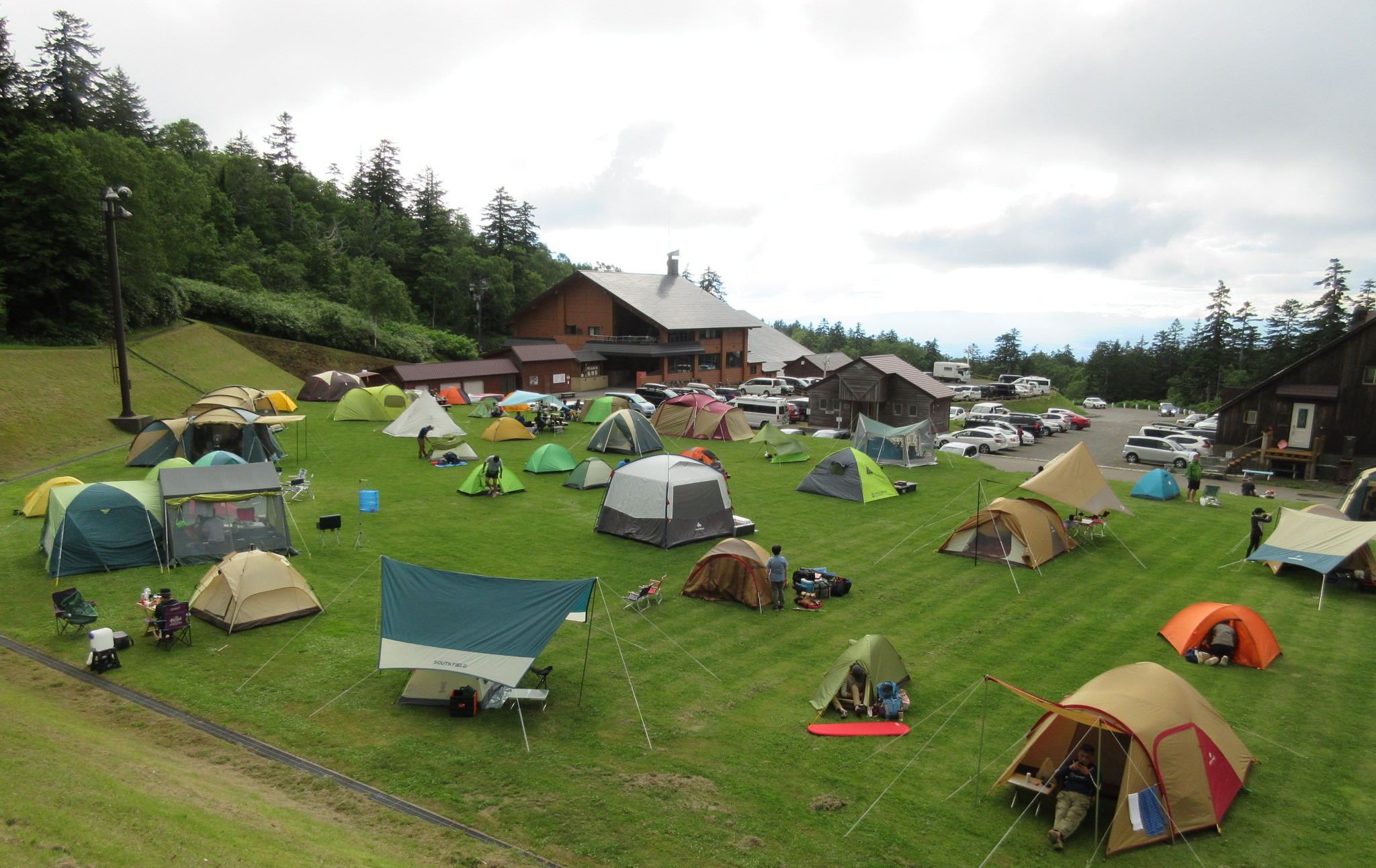 Usage guide / charge (HAKUGIN-so)
Admission fee
| | |
| --- | --- |
| adult | 700 yen |
| Middle and high school students | 500 yen |
| Elementary school student | 300 yen |
Time used in the hall
9:00~22:00
(Last admission until 21:00)
Bathing time
10:00~22:00(Morning bath 6:00~8:00)
※It is not possible to enter from 8:00 to 10:00 due to cleaning.
※The sauna is open from 10:00 to 22:00.
●Please use a discount coupon.【11 sheets spelled 5,000 yen】
●Swimsuit rental 300 yen (both men and women)
●Towel sale 200 yen
●Bath towel rental 300 yen
Accommodation fee
| | |
| --- | --- |
| adult | 3,100 yen |
| Middle and high school students | 2,100 yen |
| Elementary school student | 1,500 yen |
※Including bath tax
●Heating fee (November 1st to April 30th) Add 150 yen per night
●Accommodation meals are self-catering. (Equipped with self-catering facilities)
●Please bring ingredients, seasonings, chopsticks, etc.
●The gas fee is 50 yen for 20 minutes.
●Grilled meat, Genghis Khan, etc. on the table are prohibited. (Pot, shabu-shabu, etc. are acceptable)
●Yakiniku, Genghis Khan, etc. can be cooked on the built-in gas stove.
●Home appliances cookware (hot plates, etc.) cannot be used.
●Reservations can only be made by phone.
※Cancellation fee will be charged for cancellation on the day.
 Campsite (campsite)
Summer only (from mid-April to mid-October)
Tent 1 night, 1 stretch 500 yen
Vandwelling 1 night, 500 yen per car * One night is from 10 am to 10 am the next day.
●There is a kitchen and a toilet
MAP Access (Hakuginso)
Address: Fukiage Onsen, Kamifurano-cho, Sorachi-gun, Hokkaido
Those coming by car
About 20 minutes by car from JR Kamifurano Station
Municipal bus
From JR Kamifurano Station → Via Hakuginso → Arrive at Tokachidake Onsen (Ryounkaku)
●3 round trips a day * No service on January 1st
●Fee (from JR Kamifurano Station to Hakuginso)
Adults 500 yen, children 250 yen
Please contact us for bus times.